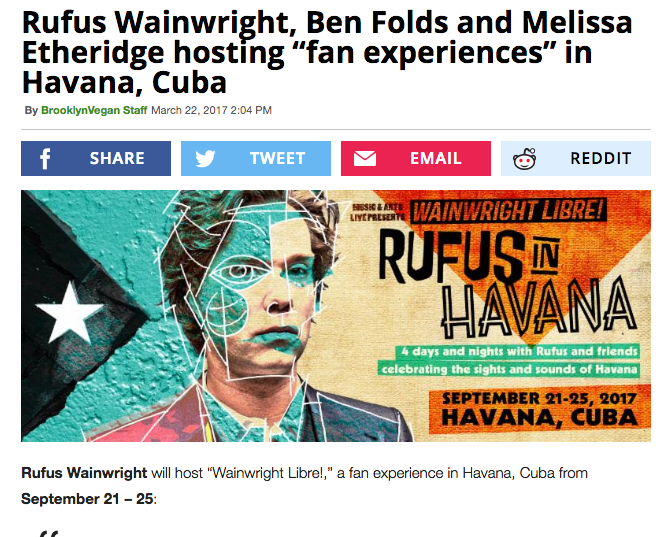 Rufus is not the only musician to be offering destination concerts in Cuba. Ben Folds will be hosting the "Havana Getaway" from May 25-29 where he will team with local musicians Obini Bata, El Noro, Otto Santana, Annie Garcés, and Interactivo, and the trip includes a photography workshop led by Folds.

Read More: Rufus Wainwright, Ben Folds and Melissa Etheridge hosting "fan experiences" in Havana, Cuba | http://www.brooklynvegan.com/rufus-wainwright-ben-folds-and-melissa-etheridge-hosting-fan-experiences-in-havana-cuba/?trackback=email_top_flat_4&trackback=tsmclip
To read the article, click here!
Click below to find out more or to register for…
Melissa Etheridge's M.E. in Havana