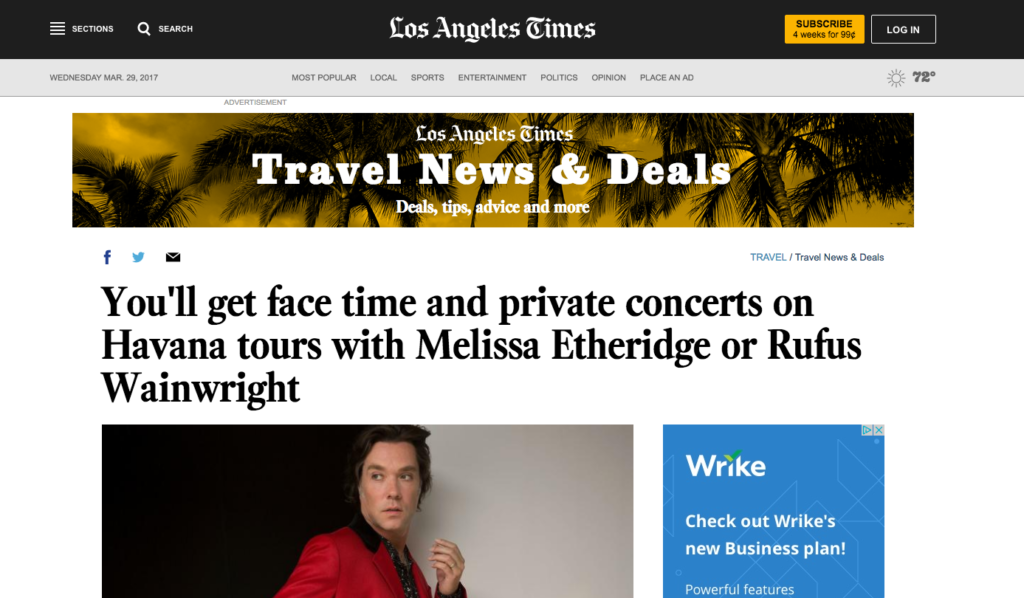 You'll get face time and private concerts on Havana tours with Melissa Etheridge or Rufus Wainwright

Why not see Havana with musicians Melissa Etheridge, Ben Folds or Rufus Wainwright?

The entertainers are leading separate trips to Cuba that include everything a fan could dream of: meet-and-greets, exclusive concerts and performances with local musicians and cultural activities tours…
To read more click here!
To find out more about Wainwright Libre! Rufus in Havana or Melissa Etheridge's M.E. in Havana, visit www.rufusinhavana.com or www.meinhavana.com!