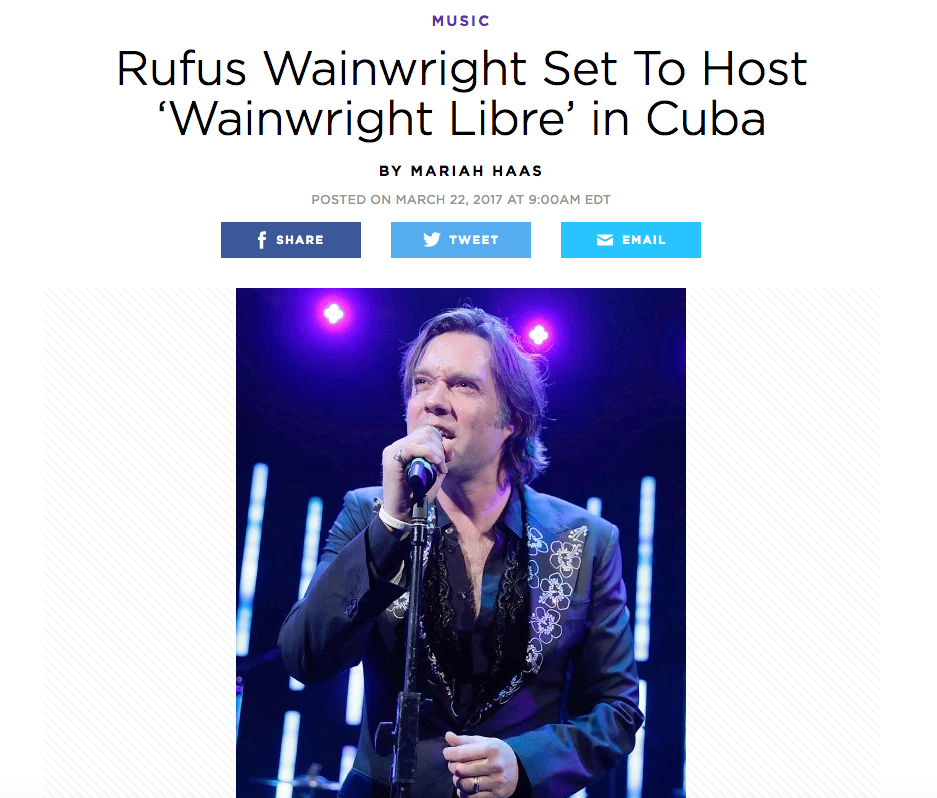 Rufus Wainwright Set To Host 'Wainwright Libre' in Cuba

Calling all Rufus Wainwright fans! For the first-time ever, the singer-songwriter is set to host "Wainwright Libre" in Cuba.

On Wednesday, Music & Arts Live announced that the ultimate fan experience will be taking place in Havana from Sept. 21 to 25. For four days and four nights, guests will join Wainwright on "adventures, sightseeing, fine cuisine, dancing and music"—all while staying at the Melia Miramar Hotel…..
To read more, click here! To learn more about Wainwright Libre! Rufus in Havana, visit rufusinhavana.com!