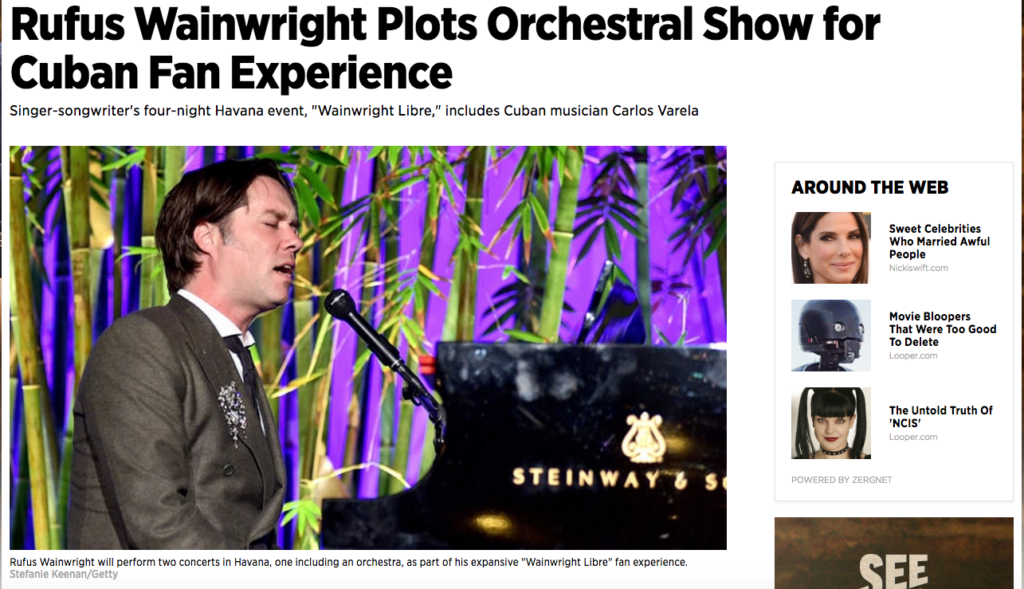 Rufus Wainwright unveiled plans for an eclectic fan experience, "Wainwright Libre," in Havana, Cuba. During the four-night event, scheduled September 21st to 25th, the singer-songwriter will perform two concerts: a private, solo show and a public event featuring a full orchestra and local musicians.

In a statement announcing the endeavor, Wainwright praised the country's culture and expressed his excitement about the orchestral collaboration. "I've played with orchestras all over the world, and it's a very powerful experience that I'm excited to try in Havana," he said. "Cuba is a complete and utter revelation in terms of its historical treasures, vibrant presence and interesting future."
To read more, visit Rolling Stone.
To find out more or to register for Wainwright Libre! Rufus in Havana, click here!