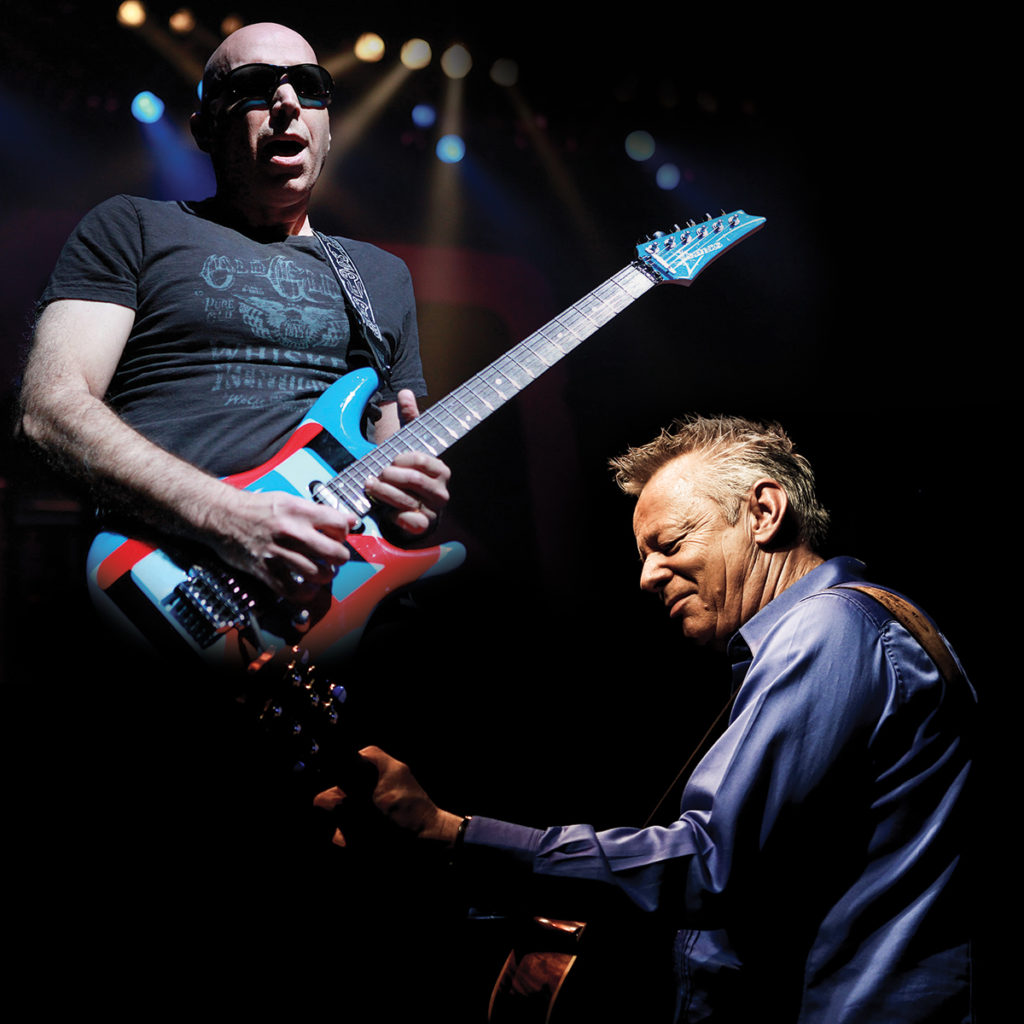 We here at Dreamcatcher are very excited about our very first, one of a kind, camp mash up! This summer, both Joe Satriani (g4experience.com) and Tommy Emmanuel (tommyemmanuelguitarcampusa.com) will be leading their guitar retreats at the same place, at the same time!
Yes, both Joe and Tommy will be at Asilomar together this summer – a true once in a lifetime experience – July 24-28.
Here's how it will run. During the mornings and days, both events will be entirely separate. Tommy and his incredible team of instructors will be leading their workshops exclusively for the people who have signed up for Tommy's camp. At the same time, in separate facilities, Joe and his once in a lifetime team will be leading their workshops for those signed up for G4.
But at night, it will get interesting! That is when we will open up the concerts and jamming so anyone can go to any activity they'd like. Each night will feature distinct concerts by the instructors from both camps, plus camper jamming, singing around the bonfire, and open mic concerts.
And on the last night, we will feature a once in a lifetime concert for everyone with Joe and Tommy together!
Now, that should be fun!
-The Dreamcatcher Staff